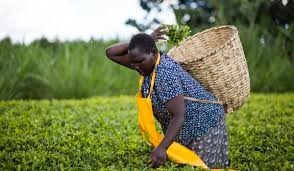 30 Apr

Cumbria Fair Trade Network AGM 2019

The Cumbria Fair Trade Network [CFTN] held an AGM on Saturday 27th April in St.Herbert's School, Keswick. It was a stimulating occasion, one that confirmed the crucial importance of the principles of Fairtrade and gave the volunteer campaigners who attended a sense of solidarity with others – as well as providing new information and ideas.
The Chair was taken by Martin Sleath and in the business part of the morning he was re-elected as was the current Treasurer, Rachel Dutfield from Arnside, who presented the financial report to those attending.
The day started with a presentation by pupils from St. Herbert's School who described with clarity and enthusiasm the work that went on in the school during Fairtrade Fortnight. The school has Fairtrade Achiever Status – the highest award – and the principles and practice of Fairtrade is well embedded in the school curriculum.
The other main event was a talk by Adam Gardner who is Communities Campaigns Manager at the Fairtrade Foundation. He gave a vivid picture of visits he has made in recent times to the Ivory Coast to see cocoa farmers and to Panama to visit banana farmers.

He then gave a thorough update on developments in the work of the Foundation and the general context in which it operates. The sale of Fairtrade products continues to rise but there is a challenge to the well known mark from other certifications. The expansion of ethical consumerism is of course welcome, but no other certification provides the transparency of the Fairtrade system. Moreover the premium which is paid to Fairtrade farmers over and above the price gives the producers the ability to decide how to spend it in their communities. In this way Fairtrade continues to offer both some increase in income and control over their own lives.

The AGM finished with a session where those attending met in small groups and shared ideas about what they have experienced as valuable ways of campaigning for Fairtrade.