23 May

Fairtrade Foundation's Statement on Withdrawal from Proposed Partnership with Sainsbury's

23 May, 2017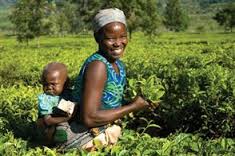 The Fairtrade Foundation is not partnering with the new Sainsbury's Foundation pilot in tea due to fundamental concerns that it falls below the core principles of Fairtrade and particularly because farming groups in Africa felt that it would take control away from them.  With the launch of this programme, Sainsbury's own-brand Red Label and Gold Label ranges will no longer be Fairtrade certified, instead these will be part of its new "Fairly Traded" range. More than 229,000 farmers will be affected by these changes.
Michael Gidney, CEO of the Fairtrade Foundation, said:
"Fairtrade and Sainsbury's have worked together for many years and we are rightfully proud of what we have achieved for some of the world's most marginalised farmers. Whilst we welcome and expect companies to work towards improving social, economic and environmental outcomes within their supply chains, we don't believe the execution of this current model will, on balance, deliver positive changes for tea farmers. Therefore, at this stage we are unable to partner with the Sainsbury's Foundation as it does not yet meet our core principles, particularly in the area of producer empowerment."
Following extensive consultation with Fairtrade smallholder farmers and workers, including those in Sainsbury's supply chain who will be affected by the new sustainability approach, they stated very clearly they were extremely unhappy with some aspects of the move.
In an open letter, tea producers from across East and Central Africa and Southern Africa Networks of Fairtrade Africa wrote:
"We told Sainsbury's loud and clear: your model will bring about disempowerment. We are extremely concerned about the power and control that Sainsbury's seeks to exert over us. We work for, OWN our product and OWN our premium. We see the proposed approach as an attempt to replace the autonomous role which Fairtrade brings and replace it with a model which no longer balances the power between producers and buyers."
Primary objections expressed by farmers were that the new partnership will take control away from producers because the Sainsbury's Fairly Traded Social Premium will be housed and managed by Sainsbury's Foundation. Farmers and workers will only be able to access these funds if they are successful in applying for grant funding for investment following project proposals.
Gidney called on Sainsbury's to commit to a thorough monitoring and evaluation of the tea pilot, to prove impact before any further expansion. He added:
"We're certain Sainsbury's will welcome further public scrutiny and we look forward to seeing their published plans for their tea pilot including transparent standards, delivery plans and measurable outcomes at the earliest opportunity. Whilst we cannot partner with them on an untested pilot as it stands we would welcome opportunities to work with Sainsbury's in the future if together, we can embed Fairtrade's principles within their model."
Fairtrade's model enables farmers and producers to decide for themselves how the Premium is spent. Independent research consistently shows that in addition to sales, the Fairtrade Premium and the Fairtrade Standards are a powerful way of improving incomes and reducing poverty, alongside addressing human rights issues. With transparent and rigorous standards and consultation structures, farmers and workers have greater power to raise and address problems that occur in supply chains. This approach is good for business; workers on Fairtrade-certified plantations have a greater sense of voice and ownership and are more motivated to support their company when problems arise.
Whilst the new range of "Fairly Traded" teas will be on shelf from June, Sainsbury's has maintained its commitments to its premium ranges of Fairtrade-certified teas and customers will still be able to buy Fairtrade-certified tea from their Taste the Difference range, as well as their own-label Fairtrade bananas, coffee, chocolate and flowers. Many Fairtrade branded teas such as Clipper, are also on sale in Sainsbury's.