21 Oct

National Trust Sources Fairtrade Tea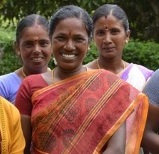 21 October, 2016
From this month onwards all tea served in all 200 National Trust properties where there are restaurants and cafés will be Clipper's Fairtrade and organic teas.  In August Clipper's parent company, Wessanen UK, announced the five year contract with Clipper.
The Trust is one of the country's largest catering businesses.  Around 22 million people visit their properties a year and drink over 4.5 million cups of tea.  As part of new partnership the Trust has worked with Clipper to create a bespoke and exclusive blend for its visitors.  Already all coffee served in National Trust properties is Fairtrade certified and has been since 2011.  It is supplied by Puro Coffee, a company owned Miko Coffee.  Most of their fruit juices are also Fairtrade certified.
This is not just good news for National Trust visitors, knowing that they are drinking Fairtrade certified drinks, but also for Fairtrade supporters who have been asking for Fairtrade tea at the Trust's properties for years.  But most of all it is good news for the thousands of workers on the tea estates from which Clipper sources its Fairtrade teas.
On one of these, the Burnside Tea Estate in Tamil Nadu, India, lives Mrs Kalamari (centre above image).  Already because she works on a Fairtrade certified estate, where wages are and working conditions are fair, she has been able to send her son to college to study for a diploma in computer engineering without incurring debts.  She says, 'Fairtrade helped me to give my children their education without this pressure.'