05 Jul

Pennine Tea and Coffee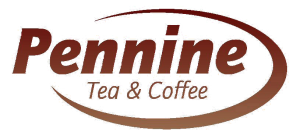 Halifax-based tea and coffee company with a large choice of Fairtrade teas, coffees and more.  Established in 1990, Pennine Tea and Coffee is an independent wholesaler which has recently come to our attention.  It is not a specialist Fairtrade supplier but its Fairtrade range is very good, and, unusually, includes green coffee beans for roasting, as well as roasted coffees for grinding, plus hot chocolate, sugar and speciality teas.  The company supplies bars, hotels and guesthouses, tea and coffee shops, and workplaces. Their list also includes
products which have both organic and Fairtrade certification.  To check their full Fairtrade range click here.
6-8 Hall Street, Halifax, West Yorkshire, HX1 5AY
Tel: 01422 321969 (Sales and enquiries)
Website: http://www.pennineteaandcoffee.co.uk/
Email: via website